Estimated Time Remaining:
HD Download $16.99
+ Stream in HD for Life
HD Rental $5.99
Stream in HD for 2 Days
DVD $29.99
In Stock

- Ships Immediately
(1 Left In Stock)

1 Disc
Cruise Collection 120: Stars on My Table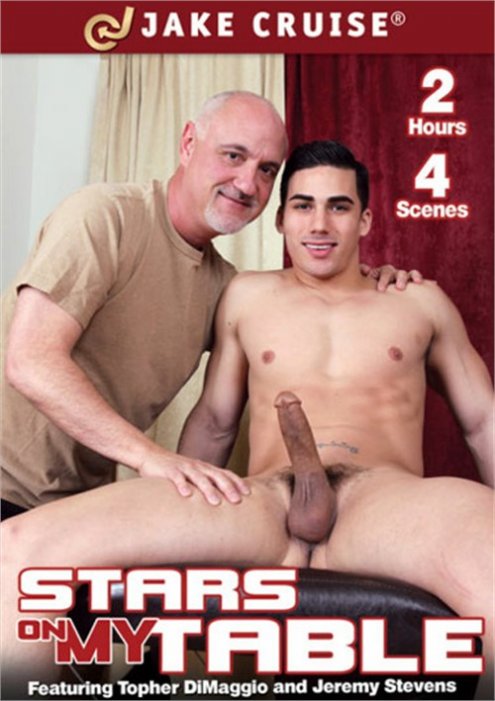 It's always a pleasure for me to treat hot models to my special massage and when I have Stars on My Table you know it's going to get hot. Topher Dimaggio has the body and face of a Roman statue. Feeling his chiseled muscles and smooths kin under my hands had me crazy. If i had to describe the perfect body I would just say "Jeremy Stevens." From head to toe this man is amazingly beautiful and I had a great time touching every one of his muscles. I got so hot that Jeremy helped me jack off. I couldn't resist. Angelo is absolutely huge at 6'4" and his muscles are ripped. The huge doesn't end with height, his cock is massively thick and long. But it's his blue bedroom eyes and soft plump lips that make me sigh. When Noah Greene Lays face-down on my massage table there is one thing that immediately stands out - his bubble-butt. Noah enjoys all the attention I give him. Inf act Noah rewards me with a huge cumshot which I lap up.
Categories:
All Sex
,
Average Build
,
Bald Guys
,
Big Cocks
,
Deep Throat
,
Intergenerational
,
Massage
,
Muscled Men
,
Rimming
,
Shaved
,
Swallowing
More Like Cruise Collection 120: Stars on My Table